G603 grey granite paving stone driveway cobble stone granite cube stone driveway stone

Welcome to inquiry the paving stone with us ! We will not let you down !

We have Granite/Slate/Limestone/Bluestone/Pebble ect. for paving stone.
With these material, you will get cube stone, meshed paving, crazy shape paving, pebble paving.

We supply the cubestibe/cobblestone single or on mesh at different types, finishes, appearances, thickness and textures.
Surface Finishing
Polished, Honed, Flamed, Antiqued, Bush Hammered, Pineapple, Chiseled, Sandblasted, Sandblasted & Brushed, Mushroom, Natural Cleft, Machine Cutting, etc.

Size for Reference Paving stone
Cobblestone: 9x9x3cm, 8x8x5cm, 9x9x5cm, 10x10x5cm or customized.
Paving Stone on mesh: Square pattern: 50x50, 70x50cm;
Fan shape Cobblestone pattern: 74x46cm, 85x50cm or according to your design.
Other sizes are available upon detailed requirement.

Cobblestone color
Grey paving stone , black paving stone, dark grey paving stone, Red paving stone, Yellow paving stone.
Such as G603 paving stone, G684 paving stone, G654 paving stone, G682 paving stone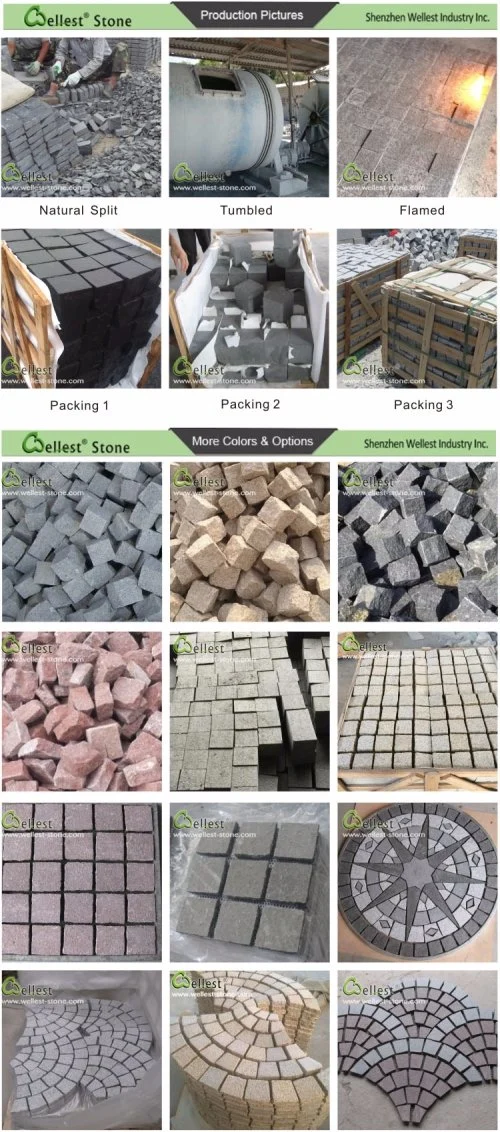 Here are the popular sizes:
Single Cuber Stone
Dimension (cm)
Meshed Paving Stone
Dimension (cm)
Palisade
Dimension (cm)

5x5x5

50x50

12x12x50

12x22x60

7x7x7

50x50

12x12x75

12x22x80

8x8x8

55x85

12x12x100

12x22x100

9x9x9

Customized

12x12x125

12x22x120

10x10x2

/

12x12x150

12x22x150

10x10x3

/

8x20x50

12x22x200

10x10x5

/

8x20x75

12x22x250

10x10x10

/

8x20x100

15x15x120

15x10x10

/

8x20x125

15x15x150

15x15x15

/

8x20x150

15x15x200

20x10x10

/

10x25x80

7x25x50

Customized

/

10x25x100

7x25x100

/

/

10x25x120

10x25

/

/

10x25x150

10x50

/

/

10x25x200

12x50

/

/

12x25x60

12x75

/

/

12x25x100

12x100

/

/

12x25x150

15x50

/

/

12x25x200

15x75

/

/

12x25x250

15x100

/

/

12x25x300

/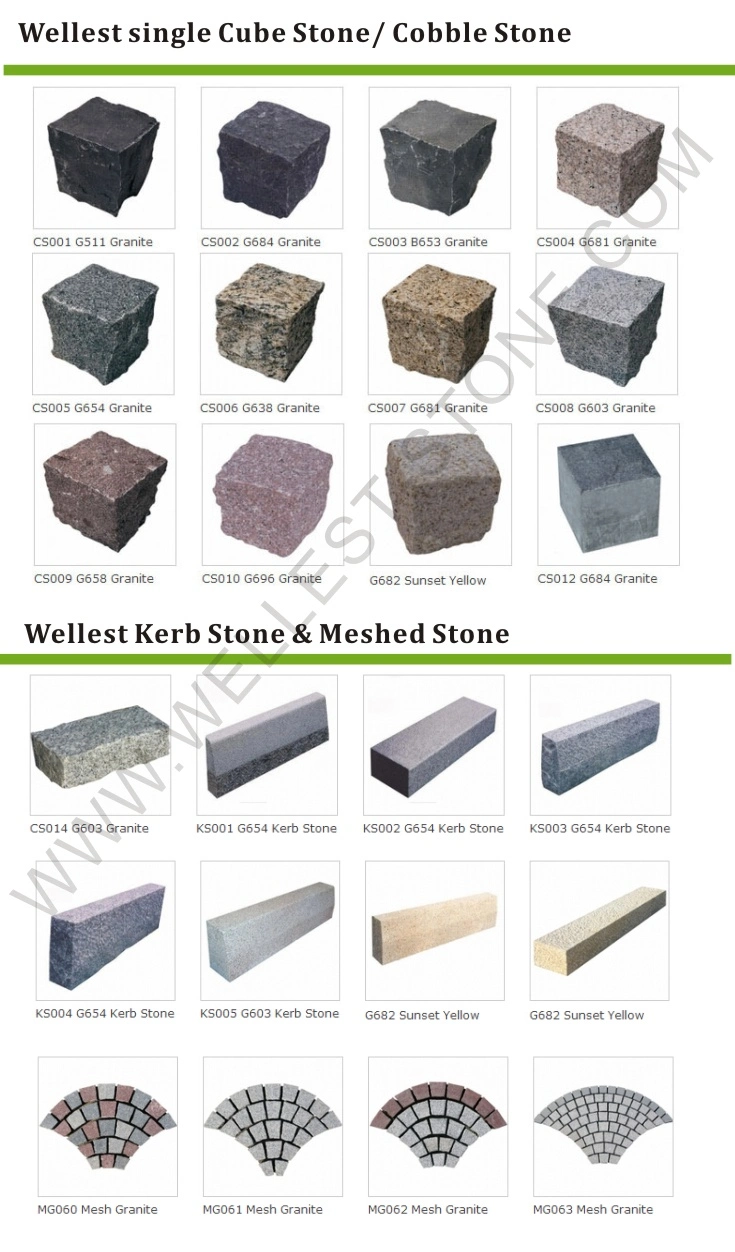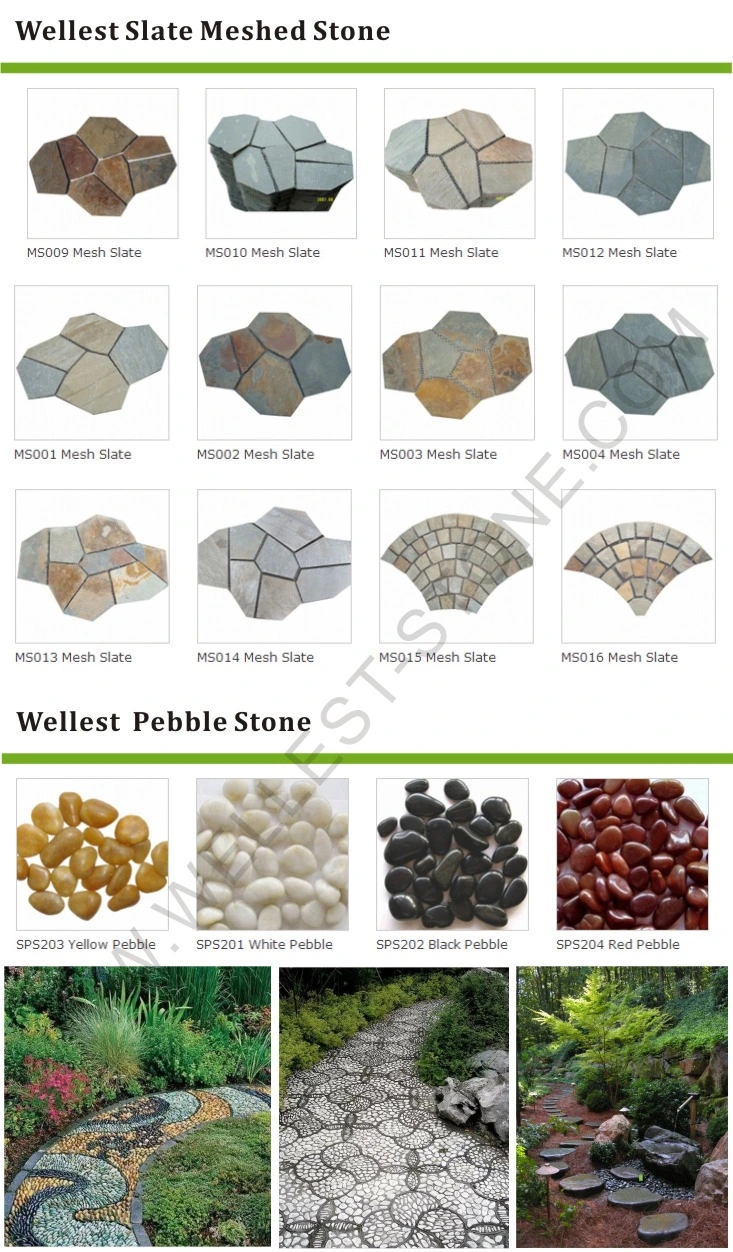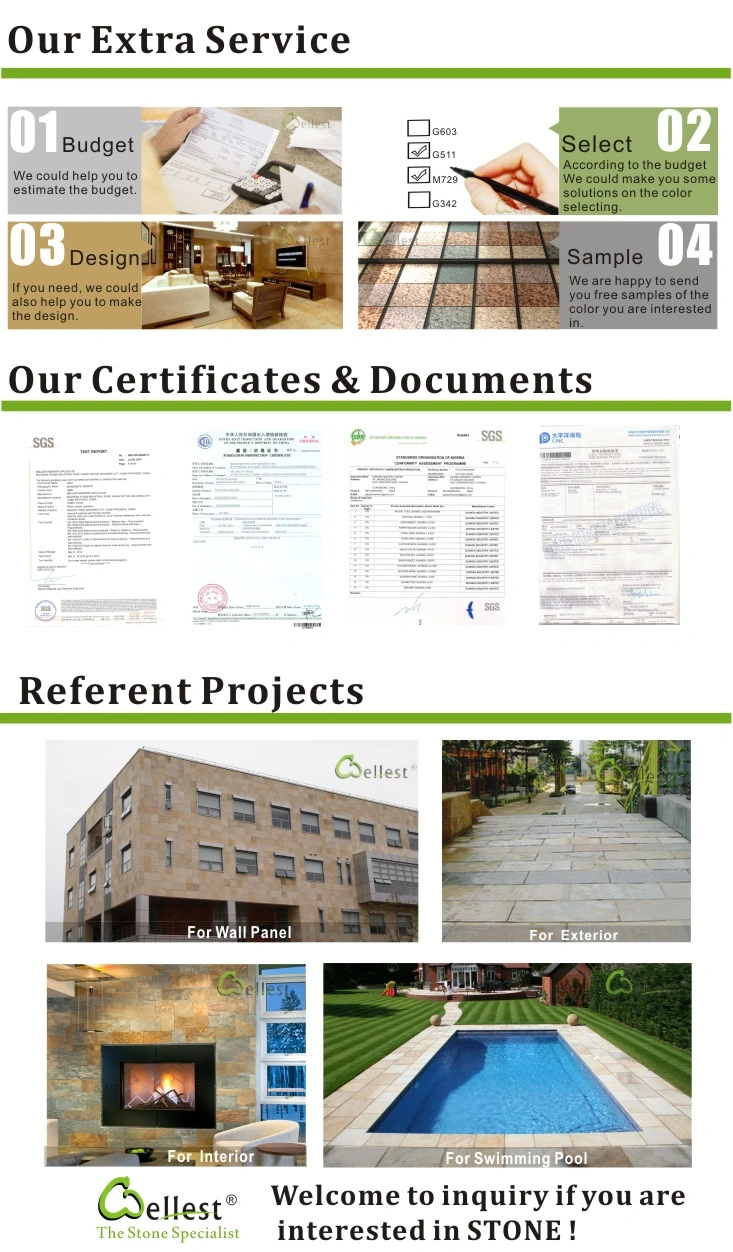 From Wellest Stone, you always find the stone you need. Feel free to visit our showroom & factory ! Working with Wellest Stone,you will get:

Less communication time but better understanding.
Experienced and useful introduction and suggestion.
Best Price.
Worry-free stone products.
An on-time delivery.
A stable supply chain.

Your satisfaction is our consummation!Welcome to contact us!

Check more on our website : wellest.en.made-in-china.com